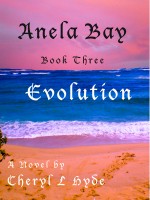 Passions soar, sex ignites, and romance blossoms amid mercenary assaults, ancient warriors, and dramatic rescues. As secrets and destinies reveal themselves, life is never dull or predictable for Kaylie and Max. But, reality and destinies can be tricky. An unknowing slip in time could change the destinies of Kaylie and Max, as well as the world we know.
Life for Kaylie and Max is never dull or predictable, as secrets and destinies reveal themselves. But, reality and destinies can be tricky. Is reality the future world the strange ancient, Kahu, prophesizes or is it the one Kaylie and Max envision? Neither Kaylie nor Max has a romantic entanglement planned, but sometimes fate intervenes and love takes over. Moving forward to the next level, they are falling hard for each other, while at the same time running from, or maybe unwittingly towards their divine destinies.
Embarking on an unforgettable, romantic fantasy, Kaylie and Max are surrounded by luxury and temptations. Passions soar and sparks ignite, blazing hotly. The real world, and all its unreasonable expectations, disappears until it is only the two of them, wrapped in their hot, steamy island paradise. Together they are otherworldly, reading each other's minds, sharing thoughts and feelings, creating an engaging relationship. Once awakened, their passion is irresistible not that either has the slightest inclination to cease what they so enthusiastically enjoy!
Mythical fantasies usually don't last forever and soon Kaylie and Max find themselves rudely thrust back into reality. Celebrations and extravagant chartered jets intermingle—coalesce—with high seas combatant assaults, brazen rescues, tough Army Rangers, foreign assassins, and ancient—yes, ancient—warriors.
As Kaylie and Max explore their destinies, life, and love, they discover that sometimes one can know too much about another. Mind sharing with a close friend can be as intimate as thought transference with a lover. Seeking answers, they unearth a connection between the Rainbow Thread and the thirteenth moon and how both relate to time direction and interdimensional travel. An unknowing slip in time could change the destinies of Kaylie and Max, as well as the world we know. Is this their new normal?
Can Kaylie and Max overcome the many obstacles and roadblocks that threaten their emerging near-perfect love? Follow them on their grand journey, while they wrestle with the logical to accept the incredible.
About Cheryl L. Hyde
I grew-up on a farm in the heart of America—we worked hard and played hard. I was riding horses shortly after learning to walk—I skipped the boring crawling stage. 🙂 Animals were, and still are, my constant companions.
I started writing stories as a youngster under a shade tree in the pasture, my horse close by munching grass. The stories were just for me—a young girl's imagination running free. I am still a farm girl at heart.
For as far back as I can remember I have loved writing, creating, and telling stories. Surrounded by the love of my family and my numerous and unique relatives provided me with lots of ideas for plots and characters. I like happy-ever-after endings—even though life throws you curves from time to time.
I find pretty much all of life interesting—it seems there is never enough time in any given day to do all I want to get done! My interests are pretty diversified—animals, acting, fitness, painting, writing, gardening, hiking, reading… I am back in the saddle, so to speak, with writing.
I published my first indie book in 1997, combining two of my passions—fitness and writing—not a fiction book. I loved the freedom and control of publishing my own book. I connected with each of my customers and made some money while having fun. After a publisher convinced me to let them do the publishing, marketing, advertising, etc. I discovered I missed the control and overall satisfaction I had had with the book. Also, I missed the revenue—I made more as an indie author!
I am currently writing a series of novels about the adventures of two new adults, discovering life doesn't always go as planned. Sometimes the best adventure is the one you never considered or dreamed about—until it happens. Max and Kaylie, although fictional, have a life of their own and are writing their story as it progresses. I am merely taking notes and sharing their adventures and growing romance with their fans.
First 20% Sample: epub mobi (Kindle) lrf