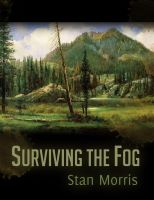 Have you ever been to camp? What would you do if the adults left "for a few hours" and they had not returned a week later? What if your parents never showed up to take you home? What would you do if you realized that the area below was surrounded by a mysterious brown fog that was dangerous? How would you survive the winter? What would you eat?
Warning-sexual situations, cursing, violence
About Stan Morris
Retired, former computer tech, married, two grown children, now a grower of coffee, veggies, plumeria and other trees, and an incredible amount of weeds.
But mostly I read and watch sports.
Price: Free!
Download: epub | mobi (Kindle) | pdf